The Real 100 Acre Wood
---
The stories of Winnie-The-Pooh and his friends are all set around the Ashdown Forest, East Sussex, England.
The forest is around 20 miles from Brighton, in the South of England.
Hartfield is the nearest village to the '100 Acre Wood'. The Milnes lived in Cotchford Farm, slightly south of Hartfield, near to Pooh Bridge. The 500 Acre Wood is to the east side of the main road. Although this gave the inspiration for Pooh's home, most of the stories were set near to Pooh Bridge, at Gill's Lap.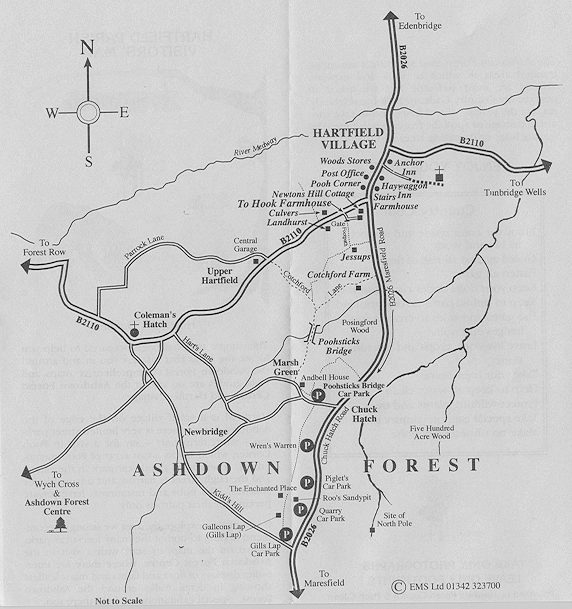 (Map reproduced with thanks to 'Hartfield Parish Council & Pooh Corner - Hartfield Parish Visitors Map')
[Hartfield and Pooh Corner] [Pooh Bridge] [500 Acre Wood and North Pole]
[Roo's Sandy Pit and Other Enchanted Places] [Poohsticks] [How to Get there]
[Photos of Pooh Bridge]